Have a Spooktacular Halloween by decorating your garden with the Life-size Ground Breaking Skeleton from Home Store + More at Drogheda Retail Park.
Scare your friends and family by give 'em pumpkin to talk about.
This life-sized skeleton appears to be emerging from the ground. Perfect for creating a spooky ambience.
Creep it real by providing a terrifying scare with the fang-tastic range of Halloween decorations.
Visit us today in-store and remember to stay tuned to our Facebook page and Instagram for upcoming promotions and events.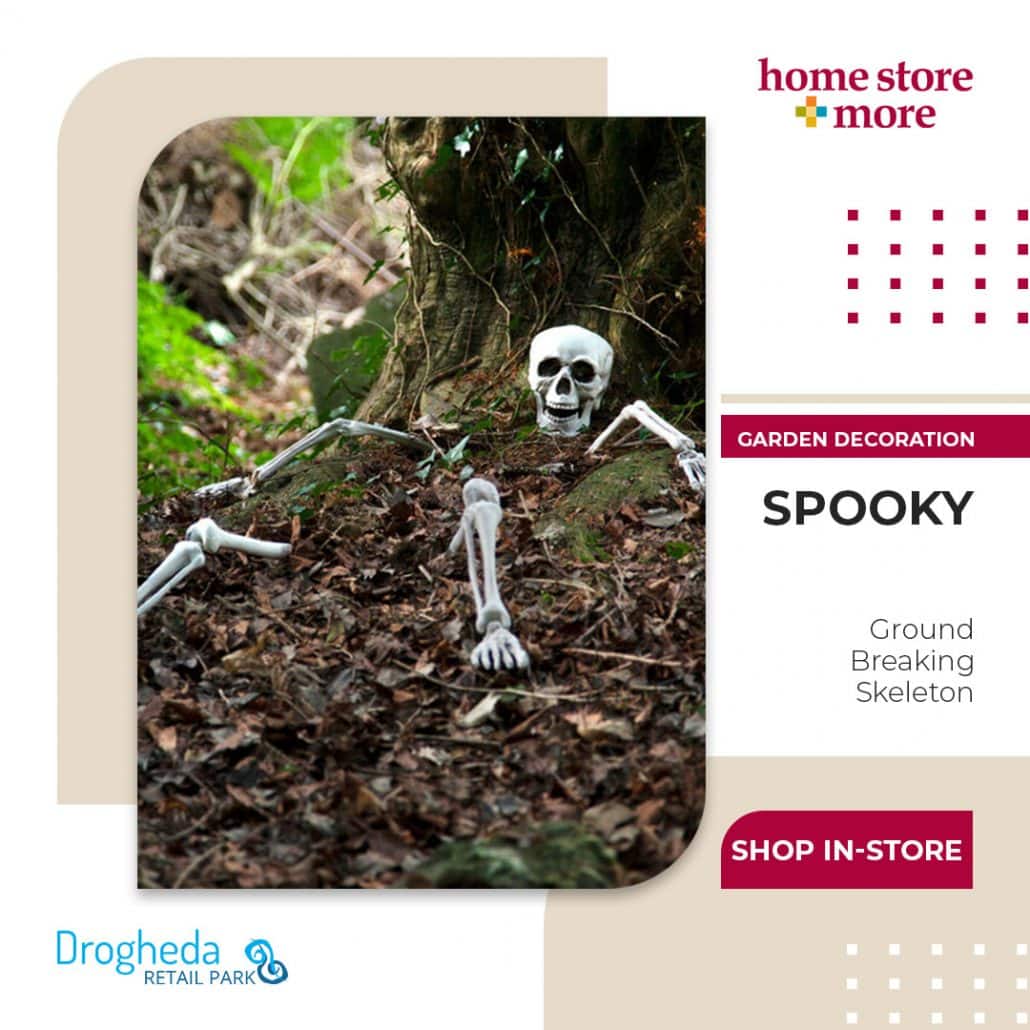 Stay tuned to our Facebook Page and don't forget to follow us un Instagram for more promotions and upcoming events.